Starn O'Toole Marcus & Fisher Director, Former Hawaii State Attorney General Doug Chin will speak at the 2019 Jefferson Fellowship session, "Trump's Travel Ban & National Emergency", April 24, 1130am at East-West Center, University of Hawaii at Manoa campus.
Mr. Chin will speak to the Trump administration's travel ban, relevant legal rulings and the American immigrant community's response. In addition, Mr. Chin has been asked to comment on legal challenges to Trump's national emergency declaration and how states may address and argue constitutional questions.
This is a closed session limited to fourteen multinational journalism Jefferson Fellows and invited guests.
About Doug Chin
Doug Chin is a Director of the firm who has extensive experience in state and federal courts, from Hawaii to the United States Supreme Court, and experience in managing state and local government agencies at the highest levels. Mr. Chin focuses his practice in commercial litigation, administrative law and government relations.  Mr. Chin is the state's former Attorney General and also served as a Honolulu prosecutor taking approximately 50 cases to trial.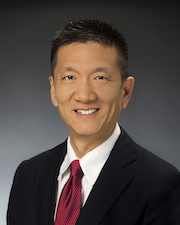 Doug Chin, Director, Starn O'Toole Marcus & Fisher
About East-West Ceneter's Jefferson Fellowship Program 
The Jefferson Fellowships is the East-West Center's most widely-recognized and established seminar program, with an illustrious alumni network of more than 700 Jefferson Fellows across the Asia Pacific region and the United States. The 2019 Jefferson Fellowships program will bring together 14 multinational journalists from 11 countries to explore a theme of "Migration Policy & Public Sentiment." An immersive 21-day dialogue, travel, and reporting program will enable participating journalists to contextualize and compare migration patterns and policy solutions as well as better understand how economic, political, social, and cultural concerns are influencing public sentiment and fostering support for nativist policies and populist politicians.