9 Starn O'Toole Marcus & Fisher attorneys have been recognized by Chambers USA Guide, 2022. Chambers USA comments and highlights below:
Terence "Terry" J. O'Toole has been named a "Star" Individual in the practice area of Litigation:  General Commercial.  Mr. O'Toole has achieved this accolade each year since 2012.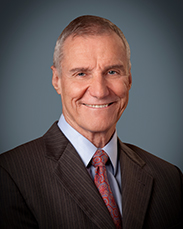 Stephanie E.W. Thompson has been ranked "Band 3" in the practice area of Litigation:  General Commercial.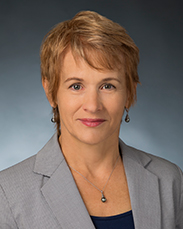 Litigation: General Commercial
Starn O'Toole Marcus & Fisher has a highly-regarded legal team operating out of Honolulu. Its thriving bench of litigators is well versed in complex cases involving product liability, shareholder and personal injury disputes, among others. Demonstrates a significant focus on property-related environmental and construction litigation, with considerable further strength in class actions. Active in state and federal court cases in Hawaii and on the US mainland, with additional expertise in trusts and estates cases and professional malpractice disputes.
Strengths
"I've had good experiences with the attorneys there. They have a specialty in real estate litigation and they are top in that area."
Notable practitioners
Andrew Lautenbach is acknowledged for his handling of wide-ranging civil disputes, to which he brings notable trial experience. He is adept representing both plaintiffs and defendants.
Judith Pavey regularly handles personal injury and professional malpractice claims, as well as broader commercial disputes. Her experience includes representation of state entities.
Sharon Lovejoy maintains a broad litigation practice, which includes commercial disputes and real estate suits. She has further expertise handling contentious tax matters and class actions.
Stephanie Thompson possesses key expertise on litigation mandates including IP and contractual disputes. She also maintains a significant pro bono practice. 
"Stephanie is a strong advocate for her client and is active in the litigation community."
Terence O'Toole is a market-leading attorney whose extensive civil disputes practice draws on impressive trial experience.
"Terence presents well and is easy to deal with."
Trevor Brown offers expertise in both civil litigation and corporate transactions, including restructurings. He has notable experience of handling appellate mandates.
"Trevor is an outstanding and supremely trustworthy lawyer."
Starn O'Toole Marcus & Fisher has a full-service real estate law team in Hawaii that takes on sales, leasing and development-related issues. Additional expertise includes handling contentious matters, including eminent domain proceedings. Highlighted for its experience handling transactions in the hospitality, resort and retail sectors, and in providing support to outside investors financing projects in Hawaii. The firm also regularly coordinates complex due diligence investigations.
Notable practitioners
Duane Fisher is highly regarded for his experience in sizable real estate transactions. He also offers expertise in construction law matters.
Kenneth Marcus is at the forefront of the Hawaiian real estate market. He also singled out for his considerable expertise in handling matters in the hospitality and leisure space. His widely admired practice includes advising on acquisitions, divestitures and the development of real estate projects.
"He's an amazing attorney," "I think Ken is a very capable lawyer."
Norman Cheng is recognized for his work on corporate transactions in the hotels and resorts space. He offers experienced advice on purchase and sale agreements, permits and financing.
"Norman provides a great service and does a good job."
Starn O'Toole Marcus & Fisher has an established legal practice in Hawaii, offering M&A expertise to domestic and international clients, with an emphasis on the real estate sector. Comprehensive abilities in this sphere, spanning business structuring, financing and joint venture activity. Especially renowned for work with high-profile clients in the hotel and resort industry.
Notable practitioner
Duane Fisher is noted for his expertise in construction law, corporate finance, acquisition financing and restructuring of hotels.