Doug Chin, a Director of the firm, appeared as a guest on KITV's 5 Facts with Maleko & Flash on Saturday, October 10 at 7pm on KITV4.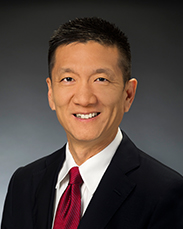 As a state and Honolulu County prosecutor for more than 15 years, Mr. Chin tried approximately 50 jury cases to verdict. 
Mr. Chin was recognized with a "Top Gun" award for winning the most trials in a calendar year out of 100 Honolulu prosecutors. In 2006, Mr. Chin was appointed First Deputy Prosecutor and then became Acting Prosecuting Attorney in 2010. Mr. Chin was the Attorney General for the State of Hawaii from 2015-2018. He is currently a member of the Honolulu Police Commission
The focus of the episode was the 2020 Honolulu Prosecutor's race.
About the show: https://www.ponoforthepeople.org/fivefacts