Starn O'Toole Marcus & Fisher Director and former Hawaii Attorney General Doug Chin will take part in an "Allegiance" Panel Discussion immediately following the show's April 7th performance at 2pm at Hawaii Theatre.  The panel will explore the topic "The Legacy of Allegiance, Internment Then and Now".
Fellow panelists include Mari J. Matsuda and Eric Yamamoto; both are law professors at University of Hawaii at Manoa, William S. Richardson School of Law. 
The show is co-sponsored by the American Civil Liberties Union of Hawaii and Japanese Cultural Center of Hawaii.
For inquiries, please contact Manoa Valley Theatre at 988-6131.
About Doug Chin
Doug Chin is a Director of the firm who has extensive experience in state and federal courts, from Hawaii to the United States Supreme Court, and experience in managing state and local government agencies at the highest levels. Mr. Chin focuses his practice in commercial litigation, administrative law and government relations.  Mr. Chin is the state's former Attorney General and also served as a Honolulu prosecutor taking approximately 50 cases to trial.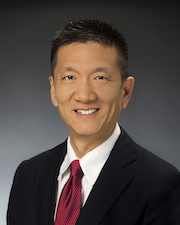 Doug Chin, Director, Starn O'Toole Marcus & Fisher
About Allegiance
Inspired by true events, Allegiance is the story of the Kimura family, whose lives are upended when they and 120,000 other Japanese-Americans are forced to leave their homes following the events of Pearl Harbor. Sam Kimura seeks to prove his patriotism by fighting for his country in the war, but his sister, Kei, fiercely protests the government's treatment of her people. An uplifting testament to the power of the human spirit, Allegiance follows the Kimuras as they fight between duty and defiance, custom and change, family bonds and forbidden loves.