Starn O'Toole Marcus & Fisher Director and former Hawaii Attorney General Doug Chin will be a keynote speaker at the NAFSA Hawaii/Pacific District Spring Conference on April 26, 1230pm at  the Waikiki Vista, 2241 Kapiolani Blvd.  The conference theme is "Embracing Diversity and Multiculturalism".   
Mr. Chin will present his views on the past, present and future of travel bans and what action schools and states can do to address the issue. Mr. Chin was the first attorney general in the nation to successfully obtain an injunction to stop the President's second and third executive orders banning travel from certain Muslim-majority countries, a case that received national exposure and was eventually heard by the United States Supreme Court. For his efforts, Mr. Chin in 2017 was recognized by the Hawaii State Bar Association as its "Champion for Social Justice", and by the Council on American Islamic Relations as a "Defender of Liberty".
The event is limited to registrants and invited guests.
About Doug Chin
Doug Chin is a Director of the firm who has extensive experience in state and federal courts, from Hawaii to the United States Supreme Court, and experience in managing state and local government agencies at the highest levels. Mr. Chin focuses his practice in commercial litigation, administrative law and government relations.  Mr. Chin is the state's former Attorney General and also served as a Honolulu prosecutor taking approximately 50 cases to trial.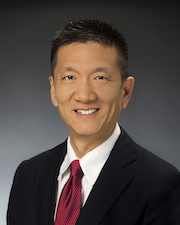 Doug Chin, Director, Starn O'Toole Marcus & Fisher
About NAFSA
The National Association of Foreign Student Advisers (NAFSA) Hawaii/Pacific, Association of International Educators, represents  Region XII - California, Hawaii, Nevada, and the U.S.-affiliated Pacific Islands.  As the farthest west of all the regions in NAFSA's membership, the Hawaii/Pacific District of Region XII assists all individuals in the region who are engaged in advancing international education and exchange.