Law firm Director Stephanie E.W. Thompson will present a free webinar, "E-Discovery & Covid-19", Using Personal Smart phones or Computers While Working Remotely", on August 25, 2021, 9:30 a.m.-11 a.m.
This timely webinar will focus on how the pandemic changed work culture overnight; from working in the office to work from home. Many companies quickly installed team-work software and relied on, and continue to rely on, the use of personal smartphones and computers to communicate and keep business flowing.  
In the rush to get situated, the use of personal devices for both work and personal communications, increased electronic security and privacy risks exponentially.
Every staff members' click, like, comment and keystroke is potentially subject to ediscovery in litigation without the protection of a "Bring Your Own Device" (BYOD) policy in place. 
The webinar is presented in partnership with the Patsy T. Mink Center for Business and Leadership. 
Registration: https://bit.ly/ediscoveryCOVID19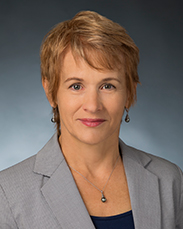 Stephanie E.W. Thompson, Director
Webinar Outline
What is a Bring Your Own Device Policy?
Trends in the workplace
Financial exposure without a policy
Benefits of a policy
What is included in a policy?
Monitoring practices
What is a Mobile Device Management policy and when does a business owner need one?
Case Studies—What can and is likely to go wrong without a BYOD or MDM policy?
Next Steps For Your Business