Chambers USA 2021 Guide has ranked Starn O'Toole Marcus & Fisher's litigation and real estate law teams as Band 1 in this year's rankings. 
Chambers assigns Band rankings to firms and attorneys, Star and Band 1 being the best.
Terence "Terry" J. O'Toole has been named a "Star" for the 10th consecutive year, and Duane R. Fisher moved up to Band 2 for his corporate commercial work.
Highlights and Chambers' comments:
LITIGATION
What the team is known for
Thriving bench of litigators well versed in complex cases involving product liability, shareholder and personal injury disputes, among others. Demonstrates a significant focus on property-related environmental and construction litigation, with considerable further strength in class actions. Active in state and federal court cases in Hawaii and on the US mainland, with additional expertise in trusts and estates cases and professional malpractice disputes.
Strengths
Interviewees commend the firm for being "very responsive," noting: "It's hard to see how they could do a better job."
"The team is excellent," confirms a source.
Notable practitioners: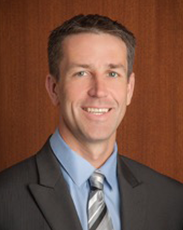 Andrew J. Lautenbach is acknowledged for his handling of wide-ranging civil disputes, to which he brings notable trial experience. 
"He brings an innate credibility to the presentation of an argument. He presents very well in front of the judge and jury and is naturally likable, so is a really hard competitor."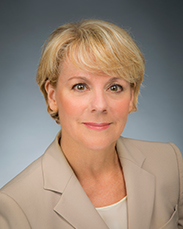 Judith A. Pavey regularly handles personal injury and professional malpractice claims, as well as broader commercial disputes.
"She does an excellent job in front of a jury - she's a real talent."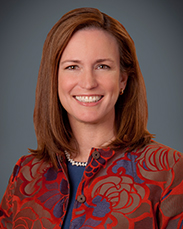 Sharon V. Lovejoy maintains a broad litigation practice, which includes commercial disputes and real estate suits.
"She is a strategic thinker, and possesses impressive, top-notch oral argument skills." "She's very capable." "She is very detailed in her preparation and leaves no stone unturned."
Terence J. O'Toole is a market-leading attorney whose extensive civil disputes practice draws on impressive trial experience. 
"Not only is he great in court and at maintaining client confidence, but he can also look outside of the box and get excellent results."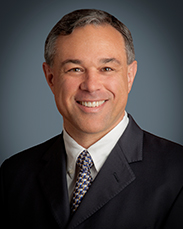 Trevor A. Brown offers expertise in both civil litigation and corporate transactions, including restructurings. 
"He has an extraordinarily deep knowledge of the law and of its application."
REAL ESTATE
What the team is known for
A full-service real estate team that takes on sales, leasing and development-related issues. Additional expertise includes handling contentious matters, including eminent domain proceedings. Highlighted for its experience handling transactions in the hospitality, resort and retail sectors, and in providing support to outside investors financing projects in Hawaii. The firm also regularly coordinates complex due diligence investigations.
Strengths
A client notes: "The quality of their partners and associates is just amazing. They are really, really smart people who are embedded in the community and who do what they say they're going to do. They're five stars."
"They're competent, well-connected deal makers," says another source. "They are as good as it gets for solving my real estate needs."
Notable practitioners:
Duane R. Fisher is highly regarded for his experience in sizable real estate transactions. He also offers expertise in construction law matters. 
"Duane is a consummate high-level thinker, with an ability to function through important details that never get missed. He also has incredible relationships throughout Hawaii, which are immensely impactful for us."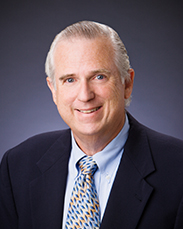 Kenneth B. Marcus is at the forefront of the Hawaiian real estate market. He also singled out for his considerable expertise in handling matters in the hospitality and leisure space. His widely admired practice includes advising on acquisitions, divestitures and the development of real estate projects.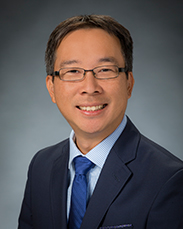 Norman H.Y. Cheng is recognized for his work on corporate transactions in the hotels and resorts space. He offers experienced advice on purchase and sale agreements, permits and financing.
Peter Starn holds an excellent reputation for his longstanding track record in transactional real estate mandates. He has notable expertise advising on matters involving major resorts and hotels, restaurants and condominiums.
CORPORATE/COMMERCIAL
What the team is known for
Established practice offering M&A expertise to domestic and international clients, with an emphasis on the real estate sector. Comprehensive abilities in this sphere, spanning business structuring, financing and joint venture activity. Especially renowned for work with high-profile clients in the hotel and resort industry.
Strengths
A source says: "I've found them to be very competent. They have subject matter experts in all the areas I've engaged with them on."Clients appreciate that it has "a great roster of consultants that can help with your issues and challenges," describing the team as "very knowledgeable in business law."
Notable practitioners:
Duane R. Fisher is noted for his expertise in construction law, corporate finance, acquisition financing and restructuring of hotels. 
"He is very intelligent and thoughtful."
Peter Starn is well regarded for his real estate expertise and focus on the hotel industry. His extensive experience also encompasses corporate finance and M&A.