Starn O'Toole Marcus & Fisher is pleased to announce that Former Hawaii Attorney General and Lt. Governor Doug Chin has joined the firm as a Director focusing on commercial litigation and government relations.  Mr. Chin also served as the Honolulu City Managing Director under Mayor Peter Carlisle.
Mr. Chin's legal career and dedication to serve the community began when he joined the Prosecutor's office in 1998.  He quickly gained trial experience, earning recognition as "Top Gun" for winning the most trials out of 100 Honolulu prosecutors in a calendar year.  Mr. Chin tried approximately 50 cases to verdict while at the prosecutor's office.
Terence "Terry" O'Toole, the firm's litigation director said, "Doug Chin brings impressive trial experience and will further enhance Starn O'Toole Marcus & Fisher's substantial bench strength in Hawaii's legal community.
In 2010, Mayor Peter Carlisle appointed Mr. Chin as the City and County of Honolulu's Managing Director where he served until 2013. Mr. Chin subsequently joined the Carlsmith Ball law firm where he focused on renewable energy and clean technology projects, land use and development and commercial litigation.
In 2015, Governor David Ige appointed Mr. Chin as Hawaii's Attorney General where he served through 2018. As Attorney General, Mr. Chin stepped into the national spotlight, challenging President Trump's immigration initiatives.
Commenting on joining the firm, Mr. Chin said, "My experience as Attorney General, Lieutenant Governor, prosecutor and City Managing Director will help me to find solutions for my clients in Hawaii's changing economy.  Starn O'Toole Marcus & Fisher is a strong fit for my talents and experience. I'm proud to join this firm."
Peter Starn, Chairman of the law firm said "We are delighted to have Doug Chin join us. Doug has a wealth of experience, having served both as the Lieutenant Governor and the Attorney General of the State of Hawaii and as the City Manager of the City and County of Honolulu, in addition to his service as a Deputy Prosecutor. All of those experiences, combined with his prior time in private practice here in Hawaii, means that Doug brings a unique diversity of knowledge and great perspective to his legal work with our firm."
Mr. Chin earned his undergraduate degree from Stanford University.  Mr. Chin earned his law degree from University of Hawaii, William S. Richardson School of Law.
Starn O'Toole Marcus & Fisher specializes in large real estate and hotel industry transactions as well as complex commercial litigation. Founded in 1994, the law firm has twenty-two attorneys.  The law firm is "Top Listed" by U.S. News & World Report/Best
Lawyers® Best Law Firms, selected as one of Hawaii Business Magazine's "Best Places to Work" and is top ranked in Chambers and Partners USA Directory of America's Leading Lawyers in Business.  Law firm attorneys are also recognized in Best Lawyers® of America, Super Lawyers®, Benchmark Litigation and have received Martindale-Hubble's highest rating, "AV Preeminent" for professional excellence.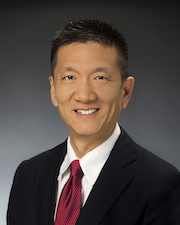 Doug Chin